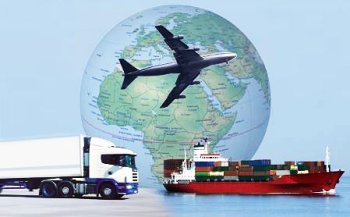 Sped-Win Global Logistics Limited is as full service freight forwarder and Customs Broker. Our expertise has over 15 years experiences. We believe that Quality, Reliable products and services are key to successful international business.

Sped-Win logistics offers a full range of transportation services designed to meet the expanding need of our customer's requirement. Our services include air freight, sea freight, domestic delivery, warehouse, trucking, customs clearance services etc¡K¡K

Sped-Win Logistics is committed to excellence by providing personalized, world-class service to customer's needs. Sped-Win Logistics aims to win loyal clients and grow with them by allowing our customer to focus on their businesses. We do not aim to be the largest forwarder in size, but rather prides ourselves to be the company with the best communication and personalized services. Furthermore, Sped-Win Logistics provide you with great flexibility. We are team players and understand your needs and goal. We kindly invite the prospective clients to make their own evaluation of our service.
¡@
¡@

¡@